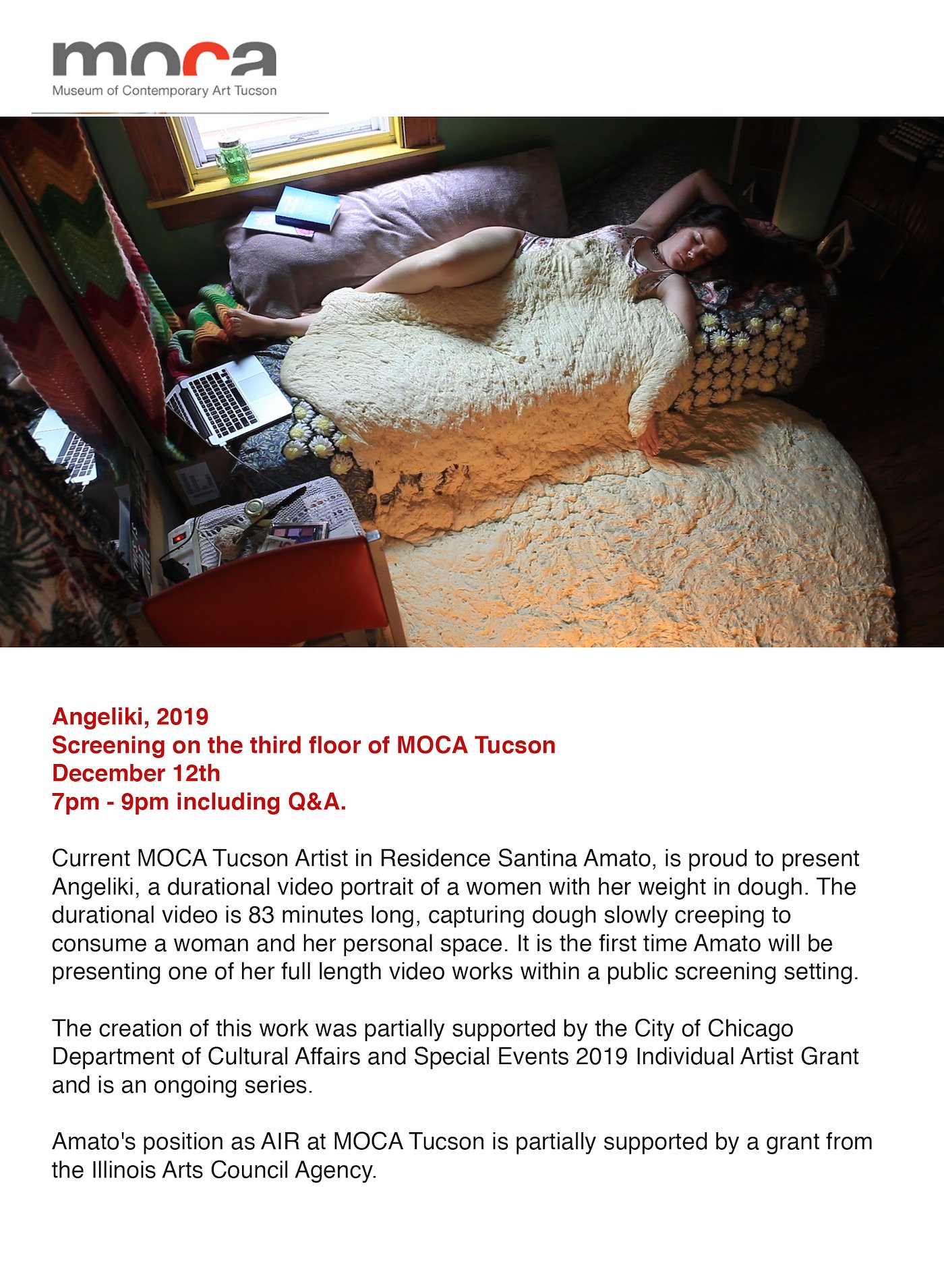 Angeliki, 2019
Screening on the third floor of MOCA Tucson
Museum of Contemporary Art
520.624.5019
265 South Church Avenue
Tucson, AZ, 85701
Thursday December 12th, 2019
7pm – 9pm including Q&A.
.
Current MOCA Tucson Artist in Residence Santina Amato, is proud to present Angeliki, a durational video portrait of a women with her weight in dough. The durational video is 83 minutes long, capturing dough slowly creeping to consume a woman and her personal space. It is the first time Amato will be presenting one of her full length video works within a public screening setting.
.
The creation of this work was partially supported by the City of Chicago Department of Cultural Affairs and Special Events 2019 Individual Artist Grant and is an ongoing series.
.
Amato's position as AIR at MOCA Tucson is partially supported by a grant from the Illinois Arts Council Agency.